About us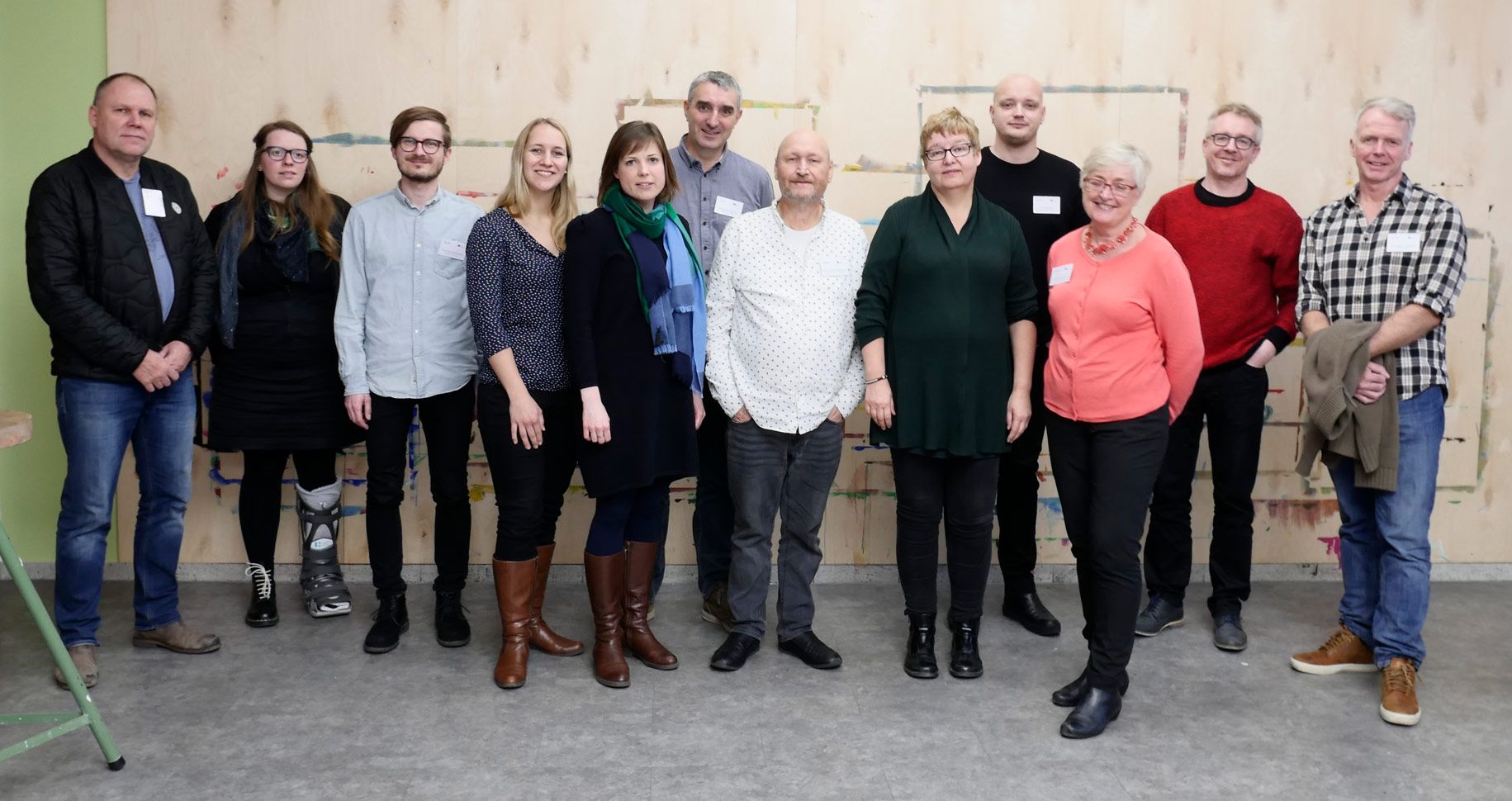 The "Mini Makers" training course was developed as part of an EU project titled "Digital media competence for educational staff in early childhood education". The Erasmus+ programme is sponsoring this project for three years (from 01/09/2016 until 30/08/2019) using funds from the European Commission.
Composed of six partner institutions from four European countries, the international project team is developing a further education programme and a vocational training module for educational staff. This programme, titled "Mini Makers", is currently being tested in the partner countries.
The project consists of three specific parts:
Development of a vocational training programme for multipliers
Development of a further education course for educational staff in early childhood education
Development of a vocational training module for educational staff in early childhood education
Not only will the developed concepts be transferable and applicable to different European contexts, they will also provide suitable didactic methods and learning/teaching materials to help convey digital competences to educational staff working in early childhood education.
The partners
Klax Kreativ UG (limited liability) is an affiliate of the Klax Group. Since 1990, it has been operating an increasing number of day nurseries, kindergartens and general schools in Berlin, Brandenburg, Lower Saxony and Sweden alongside institutions dedicated to providing vocational training and further education to pedagogic staff. To achieve the best possible learning results, members of the group organise reliable services by cooperating and working in networks with (international) partners and engaging in an exchange with academics and policymakers. This has equipped them with long-standing experience in developing and implementing pedagogic concepts and tools in the field of early childhood and school education.
Klax Kreativ UG (limited liability) offers further education, qualification and certification services at the local Institute for Klax Pedagogy. The institute organises further education courses and specialist conferences targeting educators and institutions such as kindergartens, day nurseries, schools and day-care centres to teach the conscious, critical and meaningful use of digital media in education contexts. It draws from experiences in using digital media made at the Klax Group day-care centres and its international theoretical and practical exchange with institutions in the field of (pre-)school education.
Further focal topics are the creation and publication of expert literature and pedagogic games and toys for early childhood education by the "Bananenblau" practical publishing house.
Ringer i vann has been active in the field of organisational development and quality improvement of early childcare services at day nurseries and school since 1987. The company aims to achieve continuous improvement at these institutions. It uses a quality assurance system based on the EFQM model.
Ringer i vann has access to a large national and international network including winners of national and international quality prizes. It also writes books for schools and kindergartens, such as:
The UCC University College is one of Denmark's main providers of teacher and social education training courses, postgraduate degrees and additional qualifications in related fields. It also trains and qualifies nurses, physiotherapists, psychomotor therapists, sign language interpreters and textile and craft designers.
International, professional and academic networking constitutes the basis of UCC's efforts to improve the quality of degree-level education, vocational training and research. Besides student and personal mobility, UCC is dedicated to research and development at Nordic and European educational institutions.
UCC University College UCC offers bachelor's degrees, postgraduate degrees and professional-development courses at various sites in and near Copenhagen.
FIVE e.V. is an independent, charitable registered association that is structurally interlinked with the Freiburg Protestant University for Applied Sciences. At the university, FIVE e.V. functions as an institute for applied research.
It offers professors of the university an organisational framework for realising empirical research projects with practical relevance at a high level. Over a period of more than 30 years, FIVE has developed into the largest social research institution at any German university of applied sciences thanks to its extensive research performance.
EduCentrum is a Belgian non-profit organisation with an emphasis on ICT and STEM. Fyxxi, the largest project of EduCentrum, focuses on education in STEM/ICT during and after compulsory schooling. The Fyxxi Lab welcomes children between 5 and 16 years. It allows them to practice innovative learning methods and apply technical competences in a classroom full of STEM/ICT tools, such as LEGO Education, Arduino, 3D printers, laser cutters, Kano, Bee-Bots, iPad apps, Kodu, Scratch.
The s Fyxxi Lab is a member of the European project "European Schoolnet's Future Classroom Lab" (FCL), which has inspired several teachers, schools and organisations to develop their own "learning spaces" and ideas.
Aarhus University (AU) is Denmark's largest universities. It has 45,000 students in more than 200 different courses and enrols approximately 7,000 new students every year.
The centre for didactic development and digital media (TDM) at AU aims to promote research and knowledge exchange activities in the fields of open education, innovative pedagogy and educational technology. This also includes the creation of curricula. The centre conducts its research by experimenting with pedagogic designs, integrating existing technologies into innovative pedagogic practices and developing new educational technologies. This facilitates new approaches to teaching and learning.