Symposium
Mini-Maker Day 2019
Challenge-based learning with digital media in vocational trainingMay 18th, 2019 | from 9.00am to 5.00pm
Including a ticket for the Maker Faire Berlin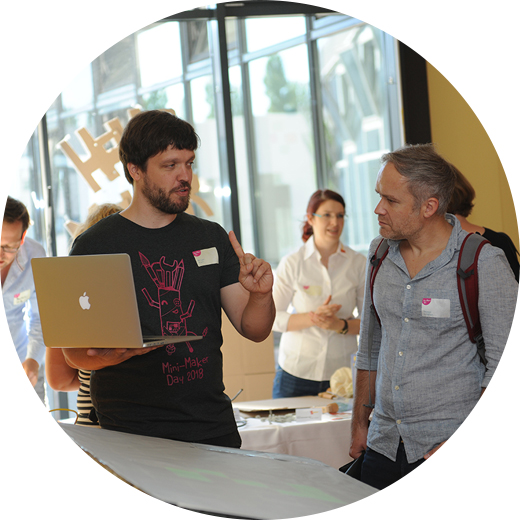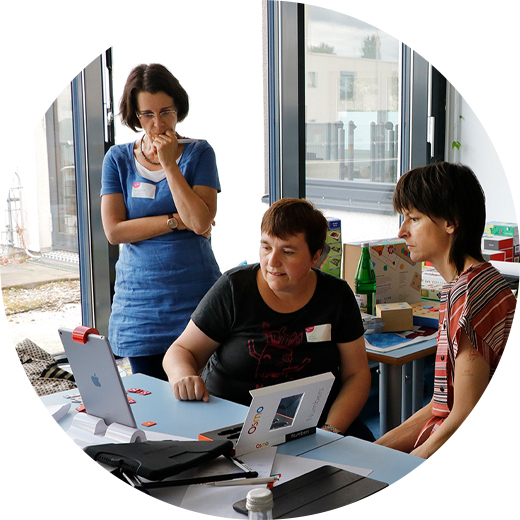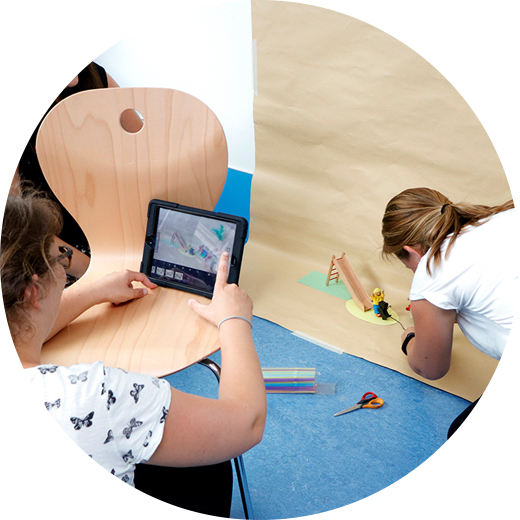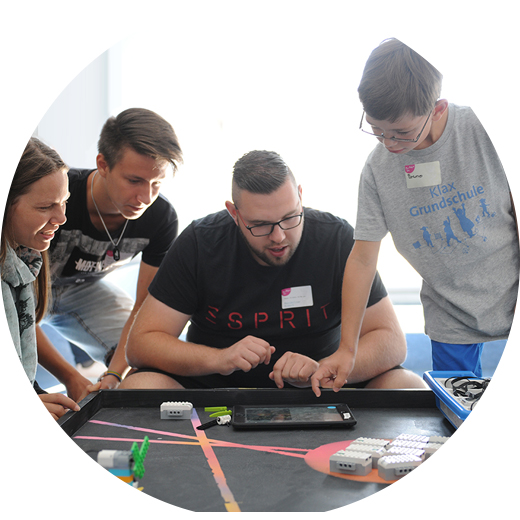 Which learning opportunities does challenged-based learning offer?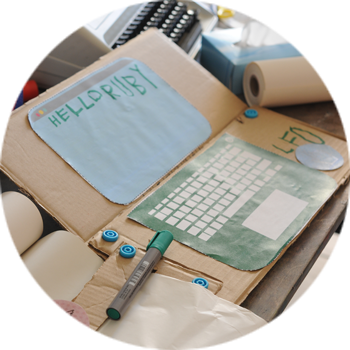 How can digital media support educational processes of children?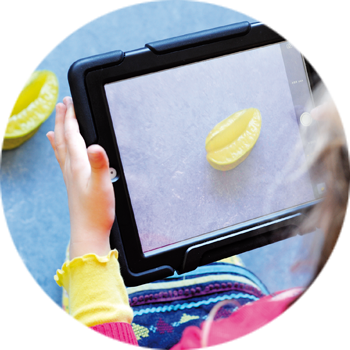 Why should digital media education be part of the vocational training of pedagogues?
The Mini-Maker Day 2019 addresses pedagogues from kindergartens and schools. This year, a special focus is on teachers and students from vocational schools and technical colleges.

All participants receive a voucher for free admission at the

Maker Faire Berlin

on May 19th, 2019.
This was the Mini-Maker Day 2018.
Programme
| | |
| --- | --- |
| 09.00am-09.45am | Keynote "Play, creativity and "Bildung" in the digital age" |
| 10.00am-11.15am | Pitches |
| 11.30am-12.30pm | Panel Discussion |
| 12.30pm-1.30pm | Lunch and Future Market |
| 1.30pm-3.00pm | Workshops Part I |
| 3.00pm-3.30pm | Coffee and Future Market |
| 3.30pm-5.00pm | Workshops Part II |
| 5.00pm-6.00pm | Future Market |
| from 5.00pm | Common ending at the barbecue |
Keynote
Lars Geer Hammershøj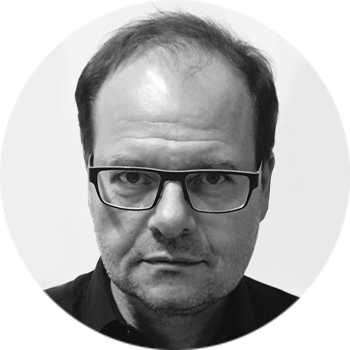 Lars Geer Hammershøj is PhD and Associate Professor in Educational Philosophy at Department of Education, Aarhus University. His research focus on the question: What is important to learn in the digital age? How is creativity and Bildung to be cultivated in education? Lars has published books and articles on play, creativity and innovation, on the processes of Bildung at the different levels of the educational system, and on Zeitdiagnose as futures studies. Currently, he is research coordinator of PlayArt, a national project on the cultivation of play and Bildung through art and culture in Denmark.
Pitches
Steen Søndergaard
What does "Bildung" mean in the digital age?
Tom Rune
How is the pedagogical profession changing?
Klaus Thestrup
Maker Mentality in the kindergarten
Antje Bostelmann
The pedagogue of the future
Frank Stoevelbaek
Methodology & Methods of adult education
Panel Discussion
Panel discussion with Antje Bostelmann, Grete Helle, Tom Rune Fløgstad, Frank Stoevelbaek, Steen Søndergaard and Klaus Thestrup about "Digital Media in Early Childhood Education" on basis of prior presented pitches.
Workshops
"Bildung" in the digital age
Workshop 1.1
Maria Odemarck
The Meaning of education for kindergartens
Workshop 1.2
Steen Soondergaard
"Bildung" & Play
Workshop 1.3
Silke Schaper
Computational Thinking & "Hello Ruby"
Pedagogical profession changing
Workshop 2.1
Camilla Lystager & Bettina Risgaard Stillits
How do pedagogical innovations change myself and how do I bring this development into my team?
Workshop 2.2

How to integrate the explorative way of learning in every day life at the kindergarten
Maker Mentality in the kindergarten
Workshop 3.1
Klaus Thestrup
The kindergarten as a laboratory – when children experiment and play with Green Screen
Workshop 3.2
Dominic Fischer
Maker-Workshop  –  We construct Schrottbots
Workshop 3.3

Maker-Workshop  –  practical ideas
Workshop 3.3
Antonia Vinci
Light Art
Workshop 3.5

Use of digital media in every day life at the kindergarten
Workshop 4.1
Heidi Ingemann Jensen
How do I make my kindergarten ready for the future?
Workshop 4.2
Susan Richter
Working with learning desks at the kindergarten
Workshop 5.1
Frank Stoevelbaek
dilemma situations: child – technology – educator
Workshop 5.2
Agneta Zetterström
How to use reflection as a tool to develop the own pedagogical attitude
Future Market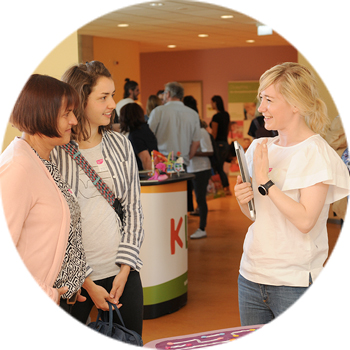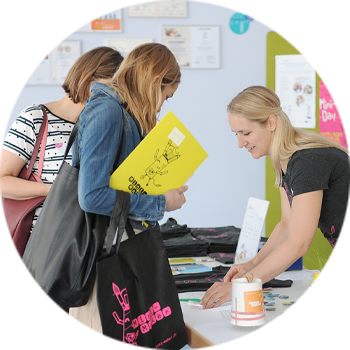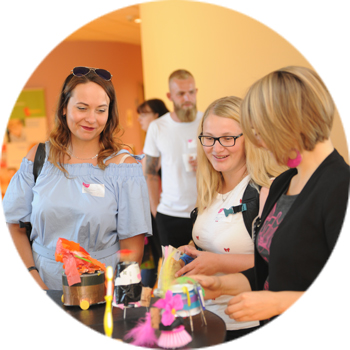 The future market offers many exciting participatory activities and is a place for knowledge exchange and networking. Our exhibitors will present new tools and cool project ideas on the subject of digital media in education.
Venue
Klax school
Neumannstr. 13A
13189 Berlin
Registration
Inspiring keynotes
Theoretical input and practical testing and tinkering
Future market with information booths
Voucher for free admission at the

Maker Faire Berlin

on May 19th, 2019.
Drinks and meals included
Certificate of participation
Conference bag